Industry
What does Strategy really mean?
Since I started working here at TDot as the Director of Strategy & Development, I have been talking non-stop about the importance of strategy in a marketing campaign. Through conversations with current and prospective clients, I've come to realize that the word strategy is thrown around a lot in proposals and discussions but, what does it really mean? Too often it lands without any depth or circumstance to back it up.
It was suggested to me recently that the strategy session could be cut from our proposal and scope of work, as though an insignificant line item that could be eliminated without consequence! This tells me that some of our clients don't yet appreciate the value of strategy – yes there is an investment – both of time and money – but the payoff is ten-fold.
So just what is strategy and why should it be so important to you? Let's start at the beginning…Strategy isn't just a word we toss around here, it's an in-depth process buoyed by the strength, experience, and creative vision of the TDot team. How can we begin a new marketing campaign without first asking some questions that will ultimately define – and help us to better understand – your company, goals, audience, and so on? What else do we need to know in order to position you and your brand for success, for example:
What should the outcome of this initiative be?
What are the performance benchmarks or milestones?
What components do we need to develop on your behalf to get you to where you want to be?
A marketing campaign is not a fix all and I want to fully understand what a client is really looking for from us. In fact, clients are frequently so busy in the trenches that they have yet to define what hurdles are in their way and what needs immediate attention. These hurdles and obstacles are uncovered in our strategy session and it can be an emotional experience for a business owner. If your firm is struggling with sales and you come to us looking for social media help, we are going to have a different business development conversation that alters your strategy to get you the result you asked for.
When you look at it that way you can see that, among other things, 'strategy' is the key difference between hiring a design firm for your marketing campaign and hiring a fully integrated and strategic marketing company to support you with every step and guide you towards your goals at every turn.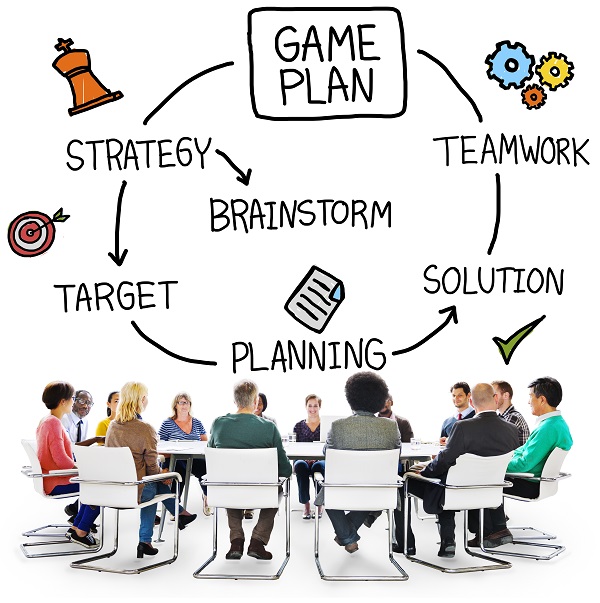 One of the things I love most about working at TDot is my new teammates. The word team is such a great descriptor for how we operate, a new campaign has a LOT of moving parts that require an expert to manage and guide, those experts are all here…in-house…not outsourced or living a million miles away, but down the hall and around the corner and up the stairs. I think this is why I've come to see that although we may fall under the advertising agency category, we are, at heart, a business development company.
When I meet with business owners to discuss their company, I become a partner in their business development. I listen to what they are looking to accomplish, where they are struggling, and what kind of company that they dream of building. Then I have conversations with our team of writers, graphic designers, brand experts, web developers, social media gurus, and account managers (did I mention that they are all right here, at my fingertips?!).
Once I've collaborated with all these brilliant mates, I stitch together a compelling strategy; a strategy that is robust and vibrant, a strategy that will help our clients build their business and blow away limits, a strategy that will move and engage not only our clients but also their employees and stakeholders. This strategy turns into a creative brief that will drive every marketing decision going forward, a creative brief that becomes the foundation of how they present their company to the world, and ultimately explodes their business.
Why would anyone want to skip this step?