Fun, Team, Work
#Winners – TRUEdotDESIGN Receives Three Awards at the 2015 SAMMY
On Thursday, November 6th, the SAM (Sales and Marketing) Awards were held at the Brookstreet Hotel in Kanata. The SAM Awards, which are organized by the Greater Ottawa Home Builder's Association (GOHBA), honour the year's best in print and digital marketing, model homes, sales centers and sales staff. This year TRUEdotDESIGN was the proud recipient of three awards – and we have our wonderful clients to thank!
Following a wonderful buffet lunch service, some fun and games, and the chance to win a trip to New York City, TRUEdotDESIGN proudly accepted the following SAM Awards:
Best industry Partner Website
TRUEdotDESIGN with Amsted Design-Build
The Amsted Design-Build website is clean and crisp, incorporating Amsted's corporate navy and tan colours, which are brought to life with a selective use of bright orange to draw the user to a clear call-to-action. With an emphasis on inspiring imagery and concise copy, the website invokes a modern and professional, yet approachable feel.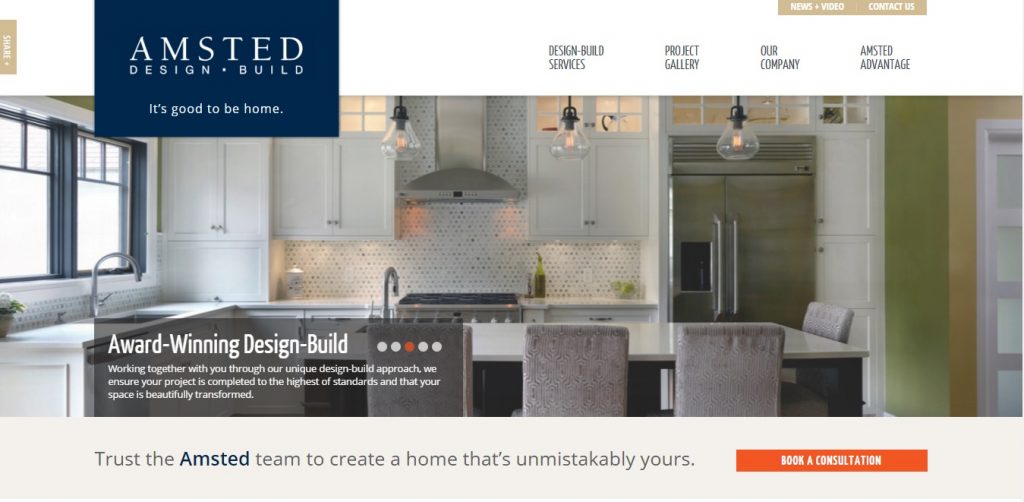 Best Builder Sales Centre
TRUEdotDESIGN with Uniform Urban Developments
Uniform Urban Developments' Corporate Sales Centre was designed to elegantly showcase and promote their current offerings, upcoming products and successful past projects. The main wall features a compelling multi-dimensional display of colourful photography against a black and white image. Uniform's construction values are rooted in "honest craftsmanship with a touch of modern," which is reflected in the choice of materials incorporated into the sales office design: from glass walls and doors to a natural cedar feature wall.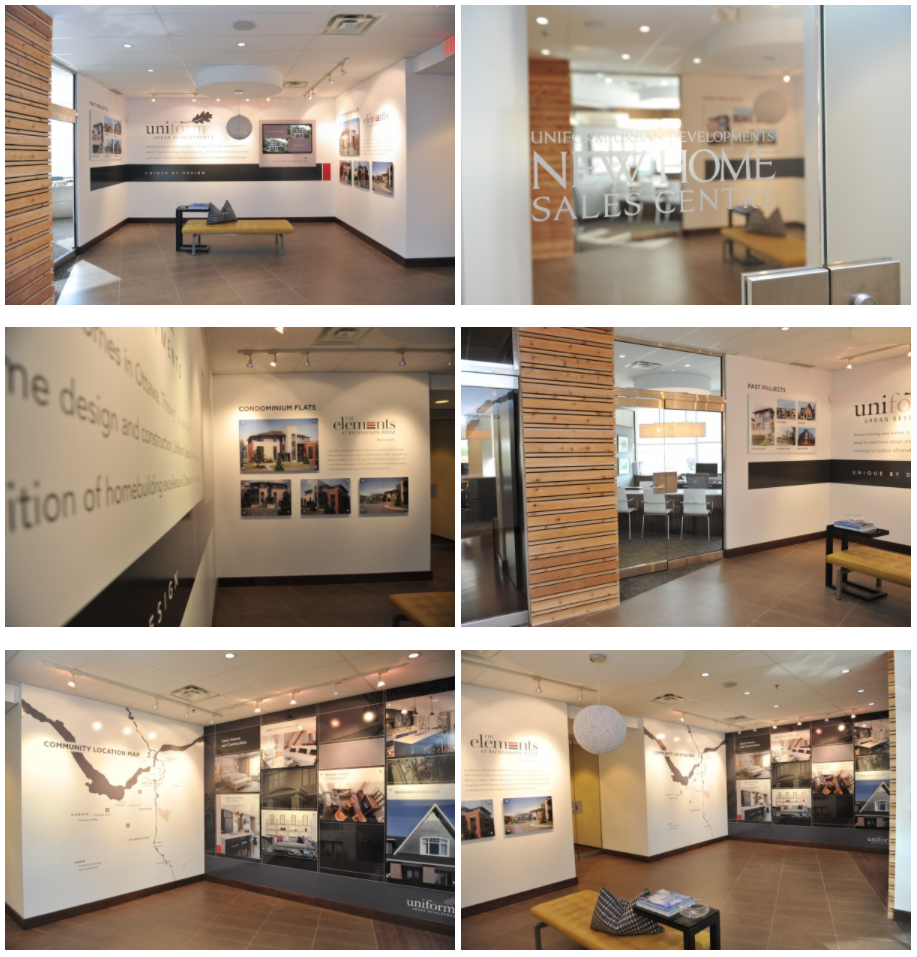 Best Print Ad – Industry Partner (Non-Builder)
Smith and Barber Sculpture Atelier
Smith & Barber Sculpture Atelier was looking to diversify into the residential market with this original advertisement. The ad was designed to speak to the audience of high-end homeowners, architects and designers through the use of language, such as: "Handcrafted", "Live with an original", and "True to the craft. True to the art." The combination of captivating close-up photography next to three inset images showcases the true credibility, authenticity and precision of their works.
It was such a pleasure working with these clients on the winning projects and we would not have had the opportunity to showcase our work if it weren't for them!
Congratulations to all of the 2015 SAM Award winners!